Your garden is your oasis, a safe and serene haven that lets you escape from a chaotic world and relax amid greenery and vibrant flowers. So, if you are looking to redo the landscape of your garden and incorporate garden paving, you can rest assured knowing that it will not only enhance the look and feel of the garden but also your home.
Garden paving designs do not have to be complicated. You can create simple designs to elevate the appearance of your garden and home. If you are struggling to come up with creative ideas, here are some designs to inspire you:
Walking Trail
Use paving slabs to create a walking trail if you have a large garden. Use soil to mark the trail that meanders around the garden and then rest the slaps on the soil. You have the option of setting the slabs close together to create one continuous trail, or you can space them out to create stepping stones. Line the side of the walking trail with mulch-hued cobblestones. Alternatively, you can plant sod and create a border on both sides of the walking trail.
Make a Patio
You can create a patio and extend your living space. Use colourful patio slabs to make the flooring. Just ensure that you choose colours that match so that you can get a unique look with some harmony. The colourful slabs will make your garden look a live and welcoming. Decorate the space with comfortable couches, loungers, and a coffee table. You can use this space on warm days for a barbecue or reading your favourite book while sipping a tall drink. It will be a relaxing break.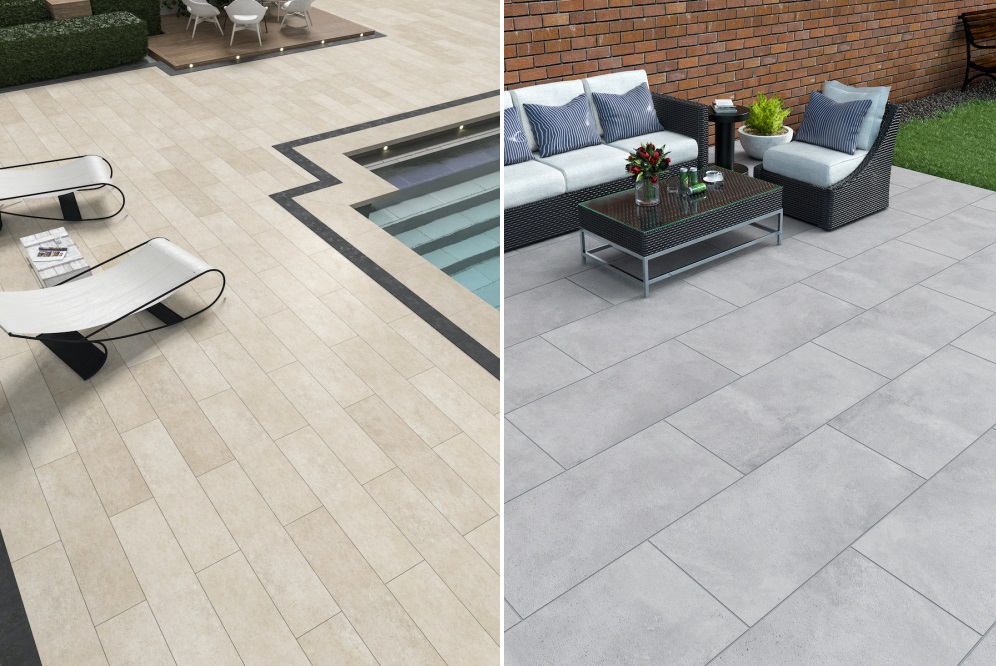 Create a Garden Within a Garden
Use paving slabs to create a grid-like pattern in an area in your garden where water tends to pool. Then plant flowering shrubs in the gaps. Opt for shrubs that are low maintenance. In case you do not want to plant shrubs, you can go with miniature shrubs. As you will be adding a layer of soil, it will help to soak up the water runoff and the slabs will help to keep the ground dry. You can walk around the grid to admire your plants and kids can use the area to play.
Create Modern Art
Garden paving does not necessarily have to be used to create walking trails. You can get square slabs to create a zig-zag pattern in your garden as a decorative element. Of course, the slabs can also function as a pathway but if you want to create a focal point, use garden slabs to make a style statement.
The Bottom Line
These are just a few things that you can do when you want to use garden slabs to improve your home's look. The key is to experiment with the slabs and come up with unique designs and uses to make your garden look different from other gardens in the neighbourhood. You are limited by your imagination and you will be surprised how many different patterns and designs you can make with simple but stunning paving slabs.